Out of this World Apps Start with the Leading Edge HTML5 Toolset for Any Browser, Platform or Device
The best HTML5 applications call for stellar Data Visualization and rocket-fast performance, and nobody else gives you the tools to deliver across every browser, platform and device better than Ignite UI (formerly NetAdvantage for jQuery). Prepare to launch modern UIs that deliver the versatility of HTML5 without sacrificing resources, time, or money. With Ignite UI, your apps will boldly go where no app has gone before.
Responsive Web Design on Any Browser, Any Platform, and Any Device
Deliver consistent, responsive, captivating apps for the best user experiences anywhere. Leverage the new Layout Manager to to create a design experience that gracefully changes the layout of a page based on changes to the browser's height and width. Ignite UI also offers standard-compliant ASP.NET MVC 2, 3, and 4 compatible wrappers and pure client-side jQuery controls - all tested on all modern web browsers and platforms – to guarantee your applications' optimal performance and consistency.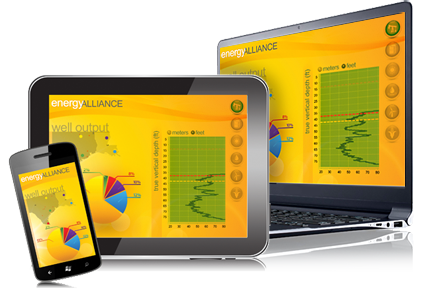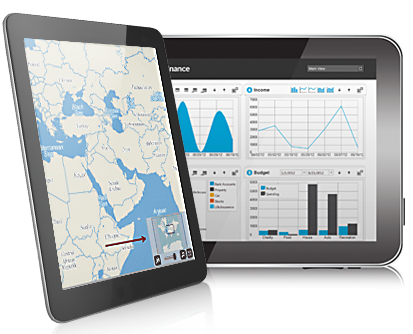 Business Intelligence, Mobilized
Deliver mobile business intelligence so decision makers can keep better tabs on their KPIs and actionable metrics wherever they are. Whether it's the trifecta in powerful grids (Flat, Hierarchical, and Pivot), or more parity for Data Visualization across platforms, including iOS and XAML, Ignite UI has it all. Implement full-featured HTML5 Charts - like bar, line, bubble, scatter, and spline, as well as new options like the Doughnut, Funnel, Sparkline, and Radial Gauge. There's also thematic geospatial Maps and a Motion Framework that animates data over time to tell a story. Plus, with nearly 20 mobile and Touch-friendly controls support a range of gestures - like flicking, pinching, panning and zooming – Ignite UI makes it easy to interact with your data on the go.
Mobile UI that Exceeds Expectations
Make a great impression and build apps with our jQuery Mobile tools. Our Mobile List View, Mobile Rating, and new Mobile Input, Navigation, and Layout controls offer mobile-centric UI, and are optimized for mobile devices - like iPads, Android devices, and Windows Tablets. Touch support offers larger buttons and gesture-friendly UI for commonly used interactions like Grouping, Multiple Sorting, Multiple Selection, Scrolling, and more.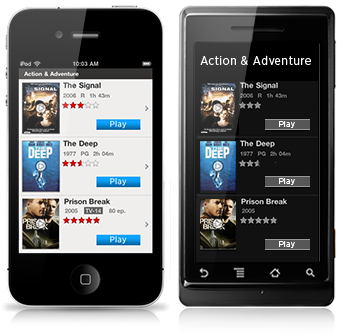 Killer Performance with the World's Fastest jQuery Grid
Harness power and speed with our jQuery Grid – the fastest you'll find anywhere, as proven by rigorous performance tests. The Grid renders only what is visible to the user, making the overall grid footprint smaller on the client and reducing load time for application data. We've also integrated KnockoutJS, so you can take advantage of the MVVM pattern within your applications.
Broad Data Source Support
Build applications that connect with the broadest range of clients by linking to any of the following sources: oData, WCF, WebAPI (included in Visual Studio 2012 and APS.NET MVC 4), RESTful Domain Data Sources, JSON, XML (with and without namespaces), local arrays, and even pre-existing static HTML tables.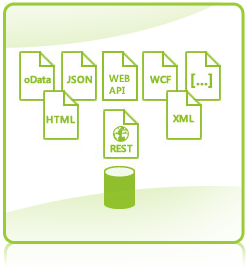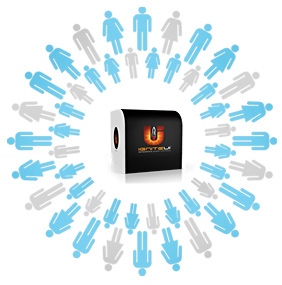 Resources Beyond What You'll Find in the Box
Get a rapid response and immediate support when you need it, 24 hours a day/5 days a week - via phone, email, or by chat. When you need to brainstorm, join our community of nearly 950,000 developers from the most popular software companies to the most data-demanding enterprises. You can also tap into our sample code, videos, and documentation to keep your project on - or ahead of - target.